Zilos Corporation is the inventor and creator of the Riotguards and Heavyguards. Not much is known about this corporation. When entering the heavy guard in Triple Max it introduces itself as a product of Zilos Corporation.
Advertisment from a Heavyguard unit:
"We at Zilos Corporation are proud to bring you the finest in battle product technology. If you ever encounter any problems with one of our products, please inform our service hotline at any time."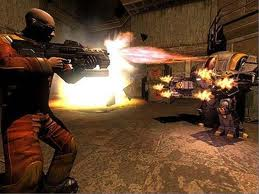 Ad blocker interference detected!
Wikia is a free-to-use site that makes money from advertising. We have a modified experience for viewers using ad blockers

Wikia is not accessible if you've made further modifications. Remove the custom ad blocker rule(s) and the page will load as expected.