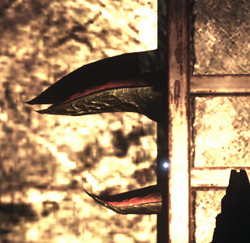 Tentacle Plants are mysterious lifeforms on the planet Aguerra Prime. They grow on the walls. They seem to prefer to grow in the darkened spaces.
Ingame file names it as Tentacle Plant, hinting it's plant origin.
Ad blocker interference detected!
Wikia is a free-to-use site that makes money from advertising. We have a modified experience for viewers using ad blockers

Wikia is not accessible if you've made further modifications. Remove the custom ad blocker rule(s) and the page will load as expected.