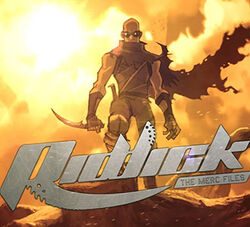 Riddick: The Merc Files is a top-down view mobile stealth-action game, developed by Gaming Corps and Vin Diesel's company Tigon Studios.
Development
Edit
The game was released in September 20. 2013 for iOS and Android (Android 2.3.3 and up) phones. New features were teased on the facebook page[1], before the project went dark after December 2014, leaving the update 1.4.3 as it's last.
The game has 16 stages and every stage has 3 objectives: Escape, Takedown and Fetch. There are several mechanics in the game. Sneaking behind covers and in shadows. You can stealthily take down enemies behind their backs. You can take their guns and hide their bodies. There is a points system in the game, but it's called Bounty. There is a tutorial at the beginning of the game teaching each mechanic. It also has a trailer of Riddick (film).
There seems to be another versions of this game, which only has 16 Escape missions, doesn't have tutorial, and is missing Takedown and Fetch modes, and lacks the movie trailer.
There isn't much story in this game: Riddick is hunted by mercenaries on the Dunes, and Riddick sneaks around in the shadows avoiding and hunting them.
Update History
Edit
Version: 0.3.3
Edit
Updated: Nov 6, 2013
Version: 1.1.0
Edit
Updated: Nov 7, 2013
Version: 1.2.0
Edit
Updated: Jan 11, 2014
Version: 1.3.0
Edit
Updated: Apr 11, 2014
Version: 1.4.0
Edit
Updated: Oct 15, 2014
Version: 1.4.1
Edit
Updated: Oct 16, 2014
Version: 1.4.2
Edit
Updated: Oct 18, 2014
Version: 1.4.3
Edit
Updated: Oct 22, 2014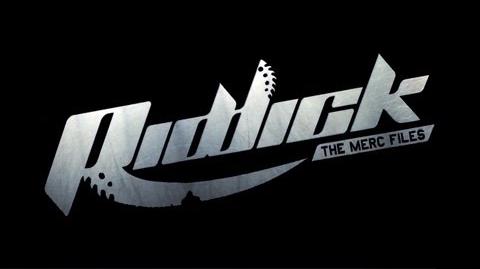 Promised update, that wasn't delivered
References
Edit
Ad blocker interference detected!
Wikia is a free-to-use site that makes money from advertising. We have a modified experience for viewers using ad blockers

Wikia is not accessible if you've made further modifications. Remove the custom ad blocker rule(s) and the page will load as expected.